To ensure exact tracking and improve steel belt service life,the belts can be provided with Ture-tracking decices,either in the form of bonded rubber V-ropes on the back of belt or,if rubber can't be used,The timing driving method between risised pin on the pulley and the holes on the steel belt is available,such as in low and high temperature condition.The holes on the steel belt may be circular shaped or long waist-shaped.Thus the belt will run in synchronism with the pulley.
¡ñV-rope Tracking
One piece of V-rope is offen bonded in the middle of narrow belt. Two piecs of V-ropes are bonded on the belt every edge area,thus the belt will run according to the V-rope tracking.
SECTION DRAWINGS

V-ROPE MATERIALS AND PROPERTIS

CASE


¡ñTiming Driving Tracking
The belt is manufactured with precision perforations in the edge area,and the circumference surface of the matched pulley is equiped with circular pins which are evenly spaced.Thus they can meet together at the same time when machine is running.
Hole Shape and Size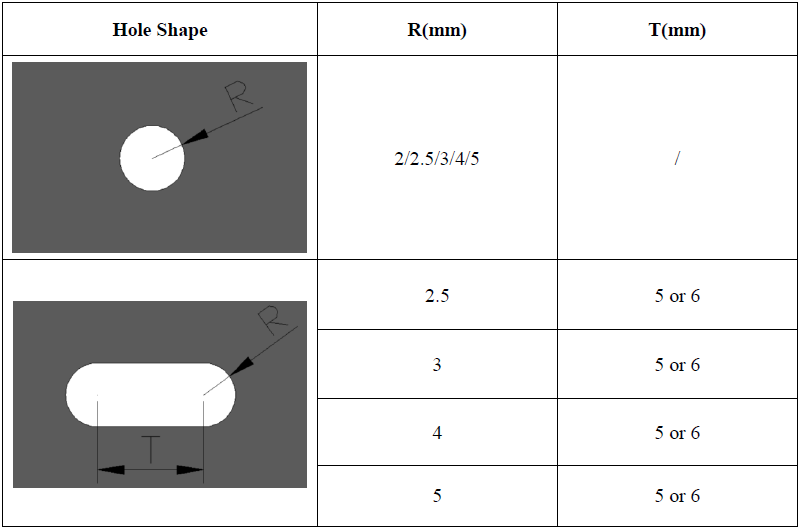 CASE